Plasma sterilization
Plasma sterilization is widely known as a low temperature sterilization method because it can be used for sterilization of various medical devices including plastic and heat-sensitive materials.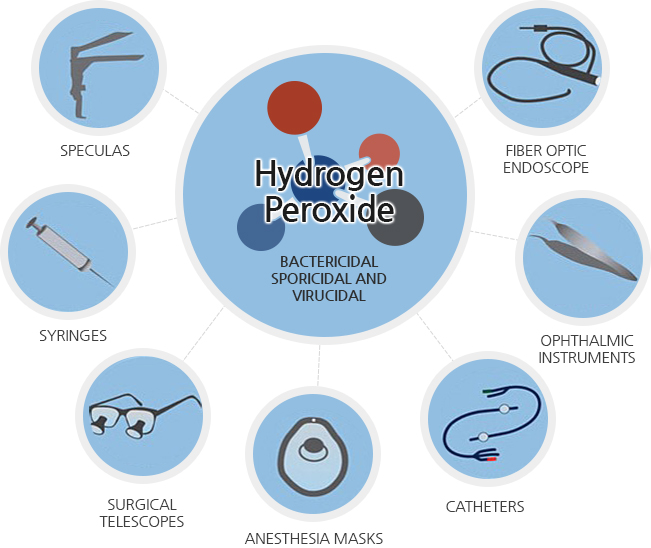 Plasma sterilization method is widely and effectively used to sterilizer the following devices.
: Fiber optic endoscopes, Surgical telelscopes, Ophthalmic instruments, Speculas, Syringes.
Catheters, Respirators, Inhalation supplies, And Even surgical staplers and Sutures.
Characteristics of an Ideal Sterilization methode consists of
Customers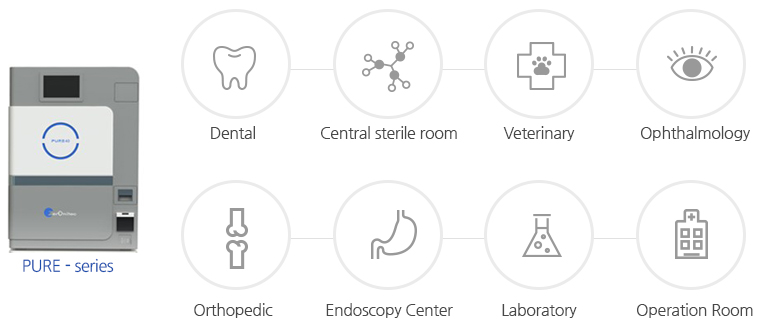 PCD (Process challenge device) Test
Lumen PCD (Process challenge device) for Zeronitec PURE-series low temperature H2O2 plasma sterilizer
Single-Channel Polyethylene & Teflon flexible : Internal diameter > 1Ø (1mm) and length < 10,000mm (10m)
Rigid endoscopes : Internal diameter > 1Ø (1mm) and length < 500mm
Lumen PCD is designed to evaluate the abilities of removing air from the inside complicated lumen device and sterilant gas penetration into device.
Before sterilization, air and non-condensed gas should be removed from sterilization chamber.
Zeronitec Lumen PCD consists of flexible Teflon or Stainless steel with strong durability.
It has structure of putting chemical indicator(CI) inside the lumen chamber.
Pure series Plasma sterilization process result in optimum sterilization efficiency by means of various types of lumen PCD test in order to achieve 10-6 SAL(10-6 Sterility Assurance Level) in lumen device.